<![if !vml]> <![endif]>
ABOUT THIS module
Research Methodologies is a module within D.Min. 905 A, a course of the Doctor of Ministry Program, Associated Canadian Theological Schools. Click here for links to resources used in the live class portion of the course.

TEXTBOOK: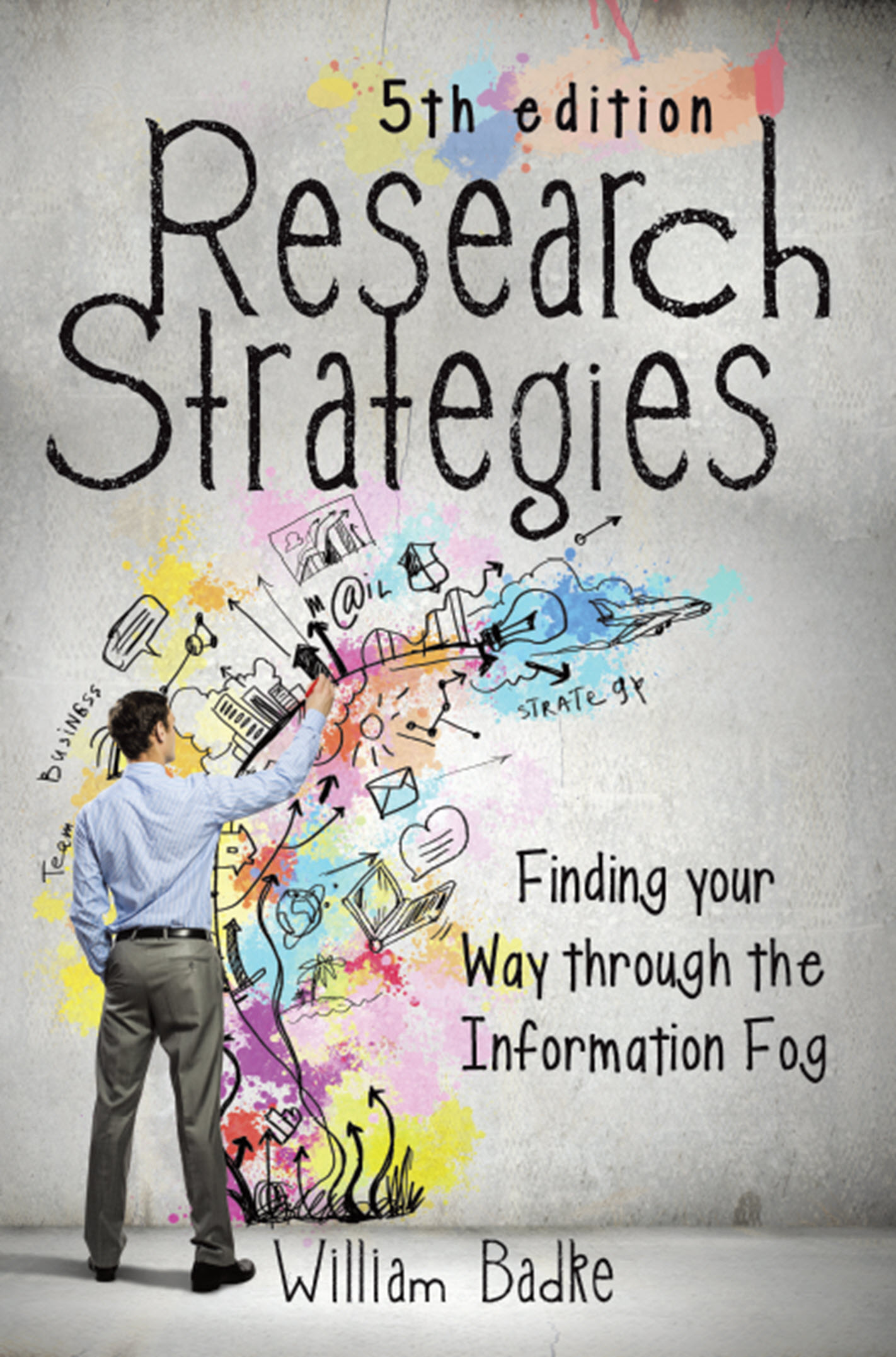 Research Strategies: Finding Your Way through the Information Fog, 5th ed.
(Bloomington, IN: iUniverse.com, 2014), ISBN: 978-1491722336.

Research Strategies is available in print and digital formats. See http://williambadke.com/GetTheBook.htm.
About the Module:
This module uses a strategies approach by which the student can begin with a topic about which s/he knows nothing and proceed through a series of steps to produce both a research question/thesis statement and a bibliography which provides the information needed to address the chosen issue. There is extensive introduction to databases, including the Internet. The "research" in Research Methodologies is informational research which is done in preparation for research papers and literature reviews used in the D.Min. dissertation, rather than field or experimental research such as that found in the social sciences and sciences.
Throughout the module, process is more important than product. In our current information age, the ability to navigate through data without getting lost is worth more than gold. The training provided here will help the student to develop a set of strategies which are applicable to any kind of informational research. Process (strategy-building) is more important than product.
We live in a time when the ability to sift through all the information coming our way, decide what is important and use that information to address key issues, is a life skill that no one should be without. All too many professors in higher education settings assume that students will develop research ability on their own. Most students simply do not. They flounder from one research assignment to another until someone finally offers some training. That is the task of this module.
Due Dates:
Assignment #1: November 10, 2016
Assignment #2: November 22, 2016
Assignment #3: December 1, 2016
Assignment #4: December 9, 2016
Assignment #5: December 16, 2016
E-mail badke@twu.ca.
Last updated: August 29, 2016