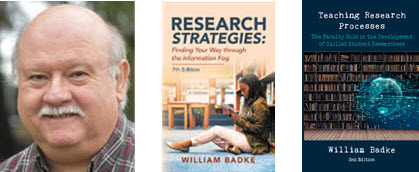 William Badke is Associate Librarian for  Associated Canadian Theological Schools and information literacy at Trinity Western University.

Beyond his widely used textbook, Research Strategies (7th edition, 2021), he is also the author of a book on academic success for international students, a book on the environment, four novels, and a book-length guide to the meaning of everything. His book, Teaching Research Processes: The Faculty Role in the Development of Skilled Student Researchers, is available in second edition from: https://enroutebooksandmedia.com/teachingresearch/

Since 2007, he has written the InfoLit Land column for Online, Online Searcher.

For the past more than three decades, he has been actively involved in training both undergraduates and graduate students in the delights of research.
Contact him at badke@twu.ca