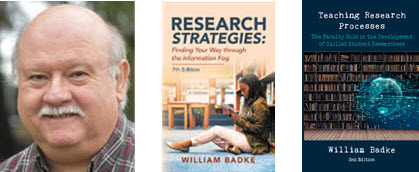 The following is a compilation of some of the resources I have created over the years.

I trust you will find them useful.


For Students:

Scholarship and the Information World

Doing Research

Plagiarism

What's the Big Deal about Plagiarism?

For Instructors:

Student Alienation in the Information age

Our Students Don't Know How to Do Research

Student Research Ability: The Challenges

Pulling down Walls: Developing Students as Skilled Researchers
For Students:

A Model for the Process of Informational Research

Keywords from Research Questions

Plagiarism, Eh? How to Recognize it and Get it Out of your Life

Human Research Ethics: You want to do what with? With whom?

Master's Level Presentation: Persuasion and Effective Communication

For Instructors:

What Students Don't Know about Research

Moving Information Literacy into the Curriculum: The Challenges

Students as Researchers: The Faculty Role

Information Literacy: Problems and Insights

Disciplinary Thinking in Research Processes

Classroom Activities And Assignments
Papers
[Note that citations to further papers can be found at http://williambadke.com/badke.htm.




A Model for Research Assignment Creation in the Context of Inquiry-based Learning

Writing Research Essays - A Guide for Students of All Nations

Guidelines for Development of an Online Information Literacy Course